Rented
1170 Gossamer Lane
2.94 miles from CSU Chico
Pay Rent
Tenant Login
Request Maintenance
Rates:
3 Bed 2 Bath: Rent: $1,250 Deposit: $1,900

Lease Details
Annual Lease
Property Available 08-15-2015
Property Amenities
Parking
Unit Amenities
Balcony/Patio
Cable Access
Dishwasher
Refrigerator
Standard Heating and AC
Duplex
A great place to call home! This fresh clean newer duplex offers a cozy downstairs 3 bedroom 2 bath home. Close to PV High School and shopping. Pets Negotiable.
Similar Properties
House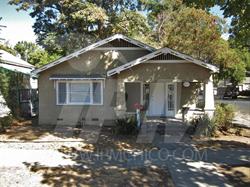 823 Orient Street Chico
Learn More
3 Bedroom / 1 Bath : $1,300/month
Cute, classic Chico home. Close to downtown and walking distance to Lower Bidwell Park. Enjoy the porch and extra storage with the garage. Fridge, oven included. Fireplace is not functional. Available July 19th, 2019!
Available 07-19-2019
House
3 Bedroom / 2 Bath : $1,295/month
3 bedroom, 2 bath in great location! Super close to Winco, Target, and the Chico Mall! Walk in closets and dual paned windows make this a must see! Available July 15th.
House
3 Bedroom / 2 Bath : $1,325/month
Lease assumption opportunity! Live in the heart of Chico! Close to shopping and PV High. Enjoy a fenced yard and patio. Washer and dryer included. Landscaping included!