Rented
1170 Gossamer Lane #2
2.94 miles from CSU Chico
Pay Rent
Tenant Login
Request Maintenance
Rates:
2 Bed 2 Bath: Rent: $1,050 Deposit: $1,500

Lease Details
Annual Lease
Lease Expires 6/30/2015
Property Available 11-17-2017
Property Amenities
Online rent payment options
Parking
Unit Amenities
Dishwasher
Refrigerator
Stove/Oven
Central HVAC
Washer/Dryer in Unit
Duplex
Cute 2 bedroom, 2 bath unit in duplex! This upstairs unit is close to PV High School and Upper Bidwell Park. Garage, dishwasher, off street parking! Don't miss this one!
Similar Properties
Duplex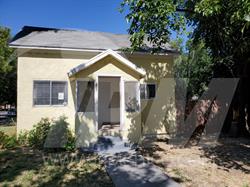 205 North Shasta St. Unit 1 Willows
Learn More
2 Bedroom / 1 Bath : $1,000/month
Good location on a corner lot at Shasta and Walnut. This unit has new carpet, paint, and a new hot water heater. Apply today if interested! The first set of approved applicants with security deposit down will sign the lease. Showings can be scheduled for approved applicants.
Available 07-08-2019
House
2 Bedroom / 1 Bath : $1,195/month
Adorable 1931 house, approx 1,000 sq. ft. located close to Bidwell Park! Large windows in each room welcoming the sunlight. Beautiful hardwood floors throughout the home except one of the bedrooms. Wood cabinets and lots of storage are just another bonus for this cute place! Enjoy the covered parking with surrounding trees making a wonderful addition this house! Does not have a backyard.
Duplex
2 Bedroom / 1 Bath : $1,195/month
Cute 2 bedroom available July 19th! Close to downtown or CSUC. Tile floors and balcony make this a must see. Fenced yard and garage parking will make this unit go quickly!