Rented
716 Oak Lawn Avenue
0.8 miles from CSU Chico
Pay Rent
Tenant Login
Request Maintenance
Rates:
4 Bed 2 Bath: Rent: $1,950 Deposit: $2,900

Lease Details
Annual Lease
Lease Expires 7/15/2016
Property Available 07-19-2017
Property Amenities
Online rent payment options
Paid Professional Landscaping
Yard
Parking
Covered Parking
Off Street Parking
Unit Amenities
Balcony/Patio
Cable Access
Refrigerator
Stove/Oven
Ceiling Fan(s)
Central HVAC
Garbage Disposal
Hardwood Floors
Walk-in closets
Washer/Dryer in Unit
House
Beautiful 4 bedroom home, completely updated in West Chico. You will love the wood floor and large yard. Dual paned windows, AC, walk in closet, dishwasher, oven, ceiling fans, washer and dryer make this a must see home. Set up showing and check out this home! Available in July.
Similar Properties
Duplex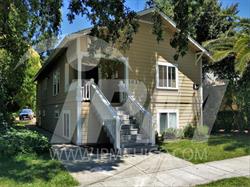 1027 Normal Avenue Unit B Chico
Learn More
4 Bedroom / 2.5 Bath : $2,100/month
Reserve it today for a 7/19/19 move in! Great location! Close to downtown and CSUC. Apply if interested!The first set of approved applicants with the deposit paid will receive the lease. Showings are reserved for approved applicants!
Available 07-19-2019